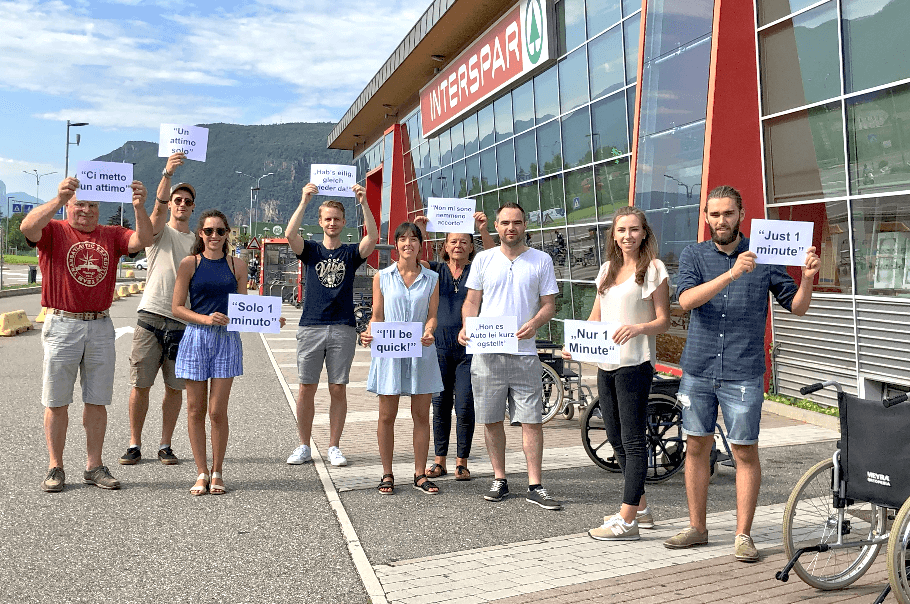 by
ANMIC
01 October 2019
Stop the Excuses! Don't Occupy Disabled Parking Spots!
On average, 3 out of 5 disabled parking spaces are occupied by drivers who have no right to do so. This makes the everyday life of disabled people considerably more difficult. With supposedly valid excuses the drivers justify their behavior and walk away, as if nothing had happened.
By using wheelchairs to occupy all available parking spots, we turned the tables: Drivers experienced what wheelchair users feel when they can't find a suitable parking spot. The aim of this campaign is to wake up people without walking disabilities and to encourage them to respect reserved parking spaces. Watch the video here: www.youtube.com/watch?v=ADeywu_u1fU
Stop the excuses! Don't occupy disabled parking spots!
Image: © ANMIC South Tyrol